Considering a coating for your commercial office space? As the experts in coatings for commercial concrete flooring for Madison, we understand it can be hard to figure out which product is best, especially when there are so many options from which to choose. While the finished products may look similar, it is important to find the right coating for your unique office environment. When resinous floor coatings first came to the United States, there were few choices, but over the years there have been quite a few advancements and today there are many choices to meet the needs of each and every project. To simplify the process, we would like to discuss the benefits of commercial concrete flooring for your office. And, when you're ready to learn more, contact the experts at Advantage Coating and we can help you find the right coatings to fit the needs of your business.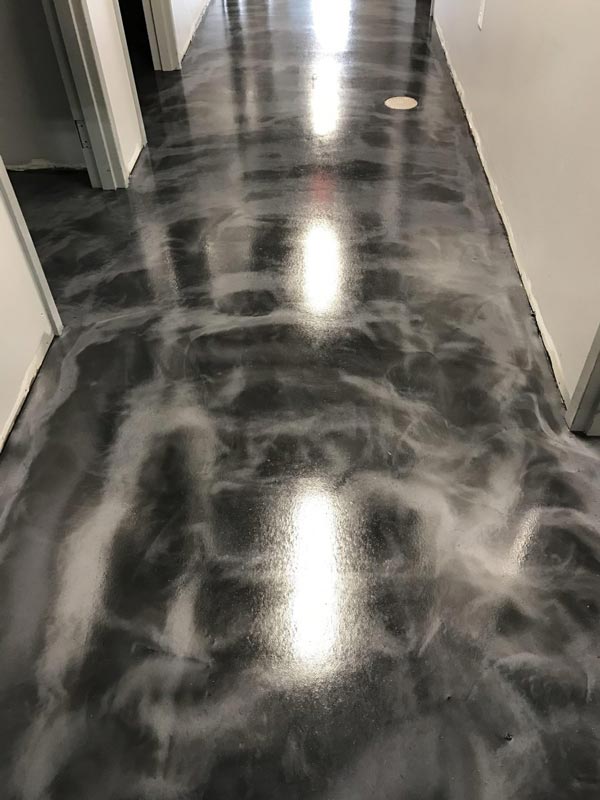 Commercial concrete flooring offers a number of benefits including:
Durability
Every business owner wants floors that will look great for years to come. They can be a big investment so it is important to choose wisely. You don't want to end up with floors that need to be ripped up and reinstalled every three to five years; it's just not smart business! Business owners need a floor that will withstand heavy foot traffic. The answer? Coated concrete flooring offers corporate offices the best in customization and durability. Concrete is one of the strongest materials in the world and concrete floor coatings can eliminate concrete dust and stand up to punishing wear and tear.
From the east coast to the west, business owners are choosing to install commercial concrete flooring over other types of floors. For example, Google has coated concrete floors in their Austin office.
Great Looks
Commercial concrete floor coatings can take basic concrete to elegant, upscale and stylish to fit any type of office environment. You can also customize your commercial concrete flooring with commercial concrete coatings; choose colors to match your décor, your company logo and more.
Ease of Maintenance
The last thing you need as a business owner is to worry about your floors. Carpet can tear and stain easily, damaging the overall look and experience of your office. Wood floors require a lot of maintenance to keep them from scratching. Commercial concrete floors with the right coating for a protective layer will eliminate water and stains from penetrating the concrete.
Health
Coated concrete floors are also the healthy flooring solution. Other flooring options like carpet can store unhealthy bacteria as well as allergens and dirt. Not so with coated commercial concrete!
Ready to take your office's flooring to the next level? Give us a call. We can help you choose the right coatings for your unique office. For more information on commercial concrete flooring at your Madison area business, call Advantage Coating at 952-556-8720 or Contact Us.