Madison Commercial Concrete Flooring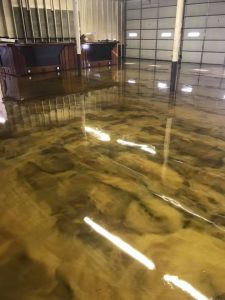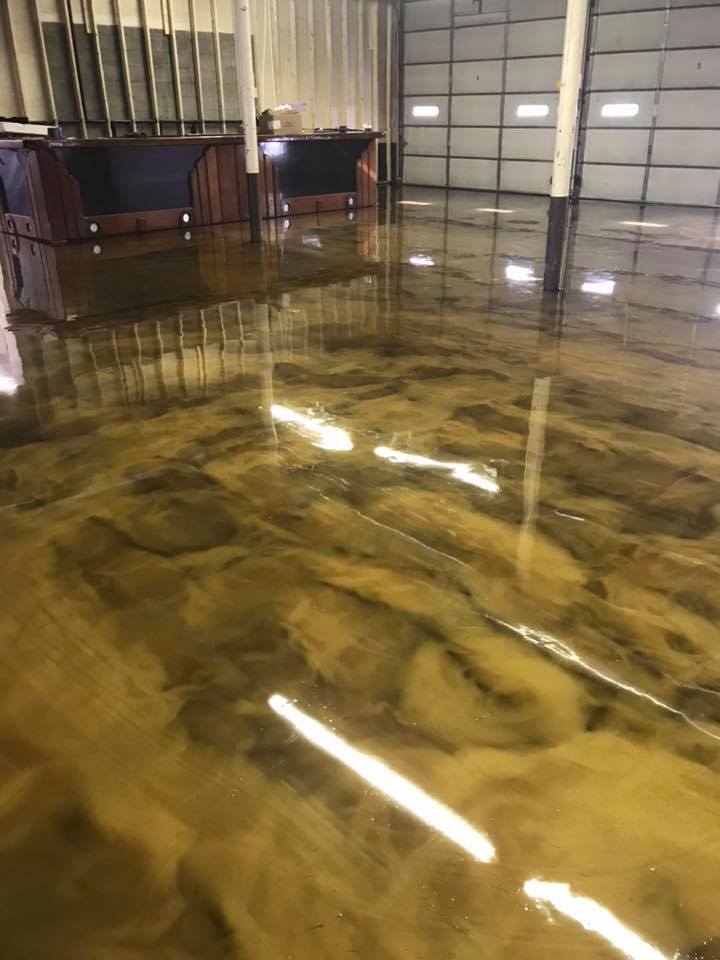 Are you looking to improve on the durability and lifetime of your business' concrete flooring while also improving its appearance? Coatings are an amazing way to add style, color and texture to your commercial concrete flooring. Madison area businesses have been entrusting Advantage Coating for all of their commercial flooring needs for decades. We are the trusted name in the business and know everything there is to know about commercial concrete flooring. We provide expert, professional coating and flooring resurfacing for a wide variety of clients. Simply put, with Advantage Coating you get the right commercial floor coatings for your specific needs. We have a wide range of products that offer everything from sealers to eliminate concrete dust to coatings that will withstand high volume traffic. Some of the coatings we offer for commercial concrete flooring include:
Cementitious Urethane: For use around food processing, kitchens and meat packing. Cementitious Urethanes are FDA-approved, durable floor options for the food industry.
Specialty Coatings: Resists chemicals, protects against static discharge and reduces water vapor transmission.
Urethane Coatings: Durable and long lasting flooring designed for use in moderate to heavy traffic.
We also offer commercial resurfacing for a strong, durable new floor that will last. Our epoxy resurfacers can repair mildly, moderately or severely eroded concrete. They are ideal for use in areas subjected to heavy loads and severe conditions. Each creates a strong, dense, new surface for a fraction of the cost of slab replacement.
So why not get started today? Whatever your commercial concrete flooring needs, Advanced Coating has got you covered!
Commercial Concrete Floor Coating from Advantage Coating
An unfinished commercial concrete floor can not only hurt the overall appearance of your business but create a multitude of safety issues as well. But with the right commercial concrete floor coatings, you can get a better looking, better functioning floor. They provide a safer and more durable surface for heavy foot traffic and protection against day-to-day wear.
Commercial floor coatings also come in a wide variety of styles so you are sure to find the right look for your unique business. Warehouse? Commercial kitchen? Retail space? There is the perfect commercial concrete floor coating for you and our experts are here to help you find it. We are qualified professionals with the ability to assist in the decision-making process, helping you decide on style and color.
Experts in both commercial and industrial floors, Advantage Coating, Inc. has years of experience in quality coating, polishing and resurfacing. Our teams can work anywhere in the Midwest and are fully staffed with highly trained employees. We are a family-owned and operated business which means we can offer personalized service to meet your unique commercial concrete flooring needs.
Contact Us about Your Concrete Commercial Flooring
For more information on commercial concrete flooring at your Madison area business, call Advantage Coating at 952-556-8720 or Contact Us.