Madison Commercial Concrete Floor Coatings
Is your flooring up to par? Your business' flooring says a lot about not only the style of your décor but the organization and upkeep of your business. An unkempt or unsafe floor can not only degrade the overall appearance of your business, but can create a multitude of safety issues as well. That's where commercial concrete floor coatings come in. Commercial concrete floor coatings are a great way to incorporate style, color, texture and intrigue to your functional flooring. They also provide a safer and more durable surface for heavy foot traffic and day-to-day wear and tear.
With a new coating from Advantage Coating your business' flooring can have style and durability that lasts. As the trusted name in commercial concrete floor coatings for Madison and the surrounding areas, we have been providing expert, professional coating and flooring resurfacing for a wide variety of clients and industries for decades. Simply put, with Advantage Coating you get the right commercial floor coatings for your unique needs.
Contact us today to learn more about our commercial concrete floor coatings as well as the many benefits they provide!
Professional Quality Commercial Concrete Floor Coatings
Don't have your commercial concrete floor coatings installed by just anyone; only trust the experts at Advantage Coating. We are the experts in both commercial and industrial floors. Our teams can work anywhere in the Midwest and are fully staffed with highly trained employees. We are a family-owned and operated business which means we can offer personalized service to meet your unique needs and provide you with the ideal commercial concrete coatings for your business. You can count on us to install high-performance commercial concrete floor coatings that improve the quality of your business.
We have a proven record of efficiency and make your satisfaction our top priority. And, we specialize in a variety of coating types and services including: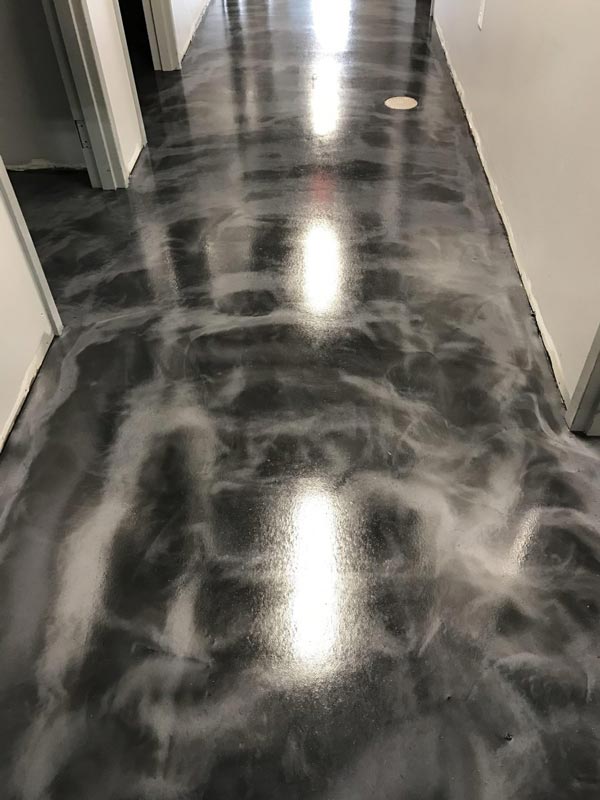 Specialty Coatings
Urethanes
Epoxies
Acrylics
Cementitious Urethane Overlayments
Electrostatic dissipative coatings
Secondary containment coatings
Large-scale joint and crack repair
Concrete polishing
And more
And these are just some of the many services Advantage Coating can provide. Whatever it is you need in commercial concrete floor coatings, we can provide it.
Contact Us about Commercial Concrete Floor Coatings
Ready to get started on a better flooring for your business? For more information on commercial concrete floor coatings at your Madison area business, call Advantage Coating at 952-556-8720 or Contact Us.