Commercial Floor Coatings for Iowa Businesses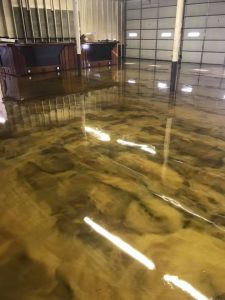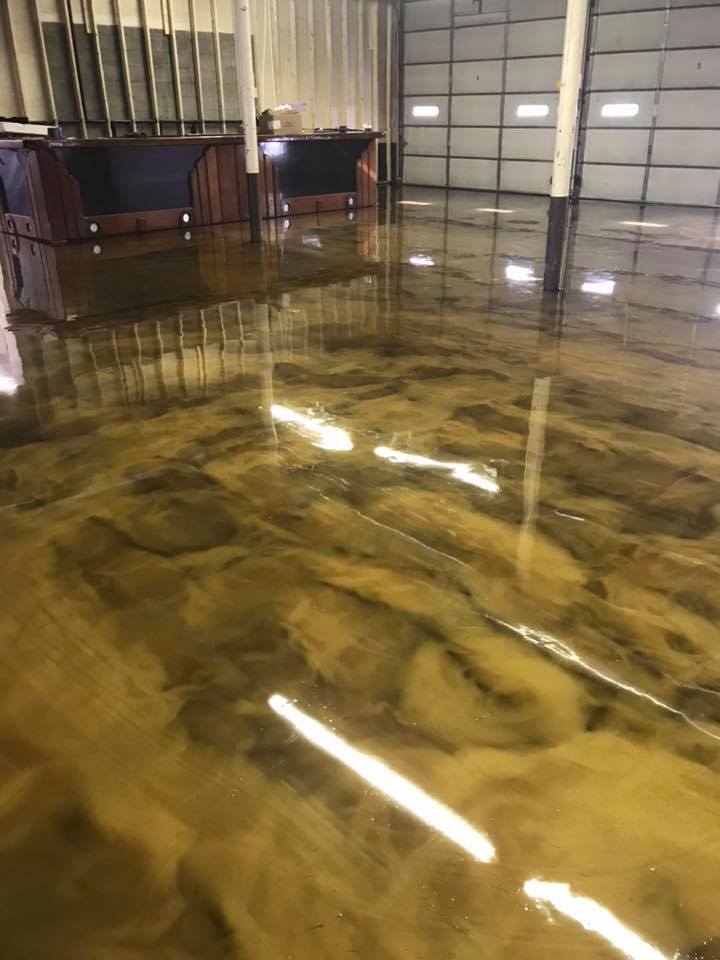 Could your business' flooring use a little updating? No matter what type of business you run, the type of flooring you have is important. Commercial flooring should be functional as well as aesthetically pleasing. It should hold up to heavy wear and tear, be easy to maintain and offer unique design. At Advantage Coating, we understand the importance of flooring. That's why we provide a wide variety of commercial floor coatings for Iowa businesses. We can turn regular concrete floors into something to be admired.
Whether you own a restaurant, medical office or industrial plant, there are ways to make your commercial flooring work for you. From design that incorporates your logo to specialty coatings for chemical resistance; we can help you determine the best floor coating for your needs based on your business and what will be done on the floors.
We offer a wide variety of options in commercial floor coatings including urethane, epoxy, acrylics and more. Here are some general benefits of what floor coatings can do:
• Seals the surface pores of the concrete to make it impervious to liquid
• Protects from water and oil stain damage
• Prevents corrosion due to industrial chemicals
• Protects surface from scratches and impact damage
In addition, you can choose between a wide variety of colors and patterns to customize the floor for your facility. Commercial floor coatings can improve the overall look of your facility, increasing employee morale and leaving a positive impression on visitors.
Commercial Floor Coatings from Advantage Coating
Here at Advantage Coating, we have more than 40 years of experience in quality coating, polishing and refinishing. We can give old floors a new life or set you up with quality flooring from the beginning. Whatever your flooring needs, we should have a solution. We will be happy to discuss our options with you and help you find the best floor coating for your space.
We specialize in a variety of coating types and services including:
Epoxies
Acrylics
Specialty Coatings
Urethanes
Secondary containment coatings
Large-scale joint and crack repair
Concrete polishing
Cementitious Urethane Overlayments
Electrostatic dissipative coatings
And more
And, we have experience with a wide variety of facilities and industries. Whatever it is you need, Advantage Coating has got you covered!
Contact Us about Commercial Floor Coatings
Ready to get started on a better floor for your business? For more information about commercial floor coatings for your Iowa business, call Advantage Coating at 952-556-8720 or Contact Us.