Minneapolis Commercial Concrete Polishing
Are you interested in cleaner, more impressive flooring for your business?  Commercial concrete polishing for your Minneapolis business can offer a durable shine to your functional flooring. And here at Advantage Coating, we offer a wide range of products that are truly customizable to meet the needs of your unique business. Our commercial concrete polishing can even be custom tailored give you the look and shine and performance that best suits your wants and budget.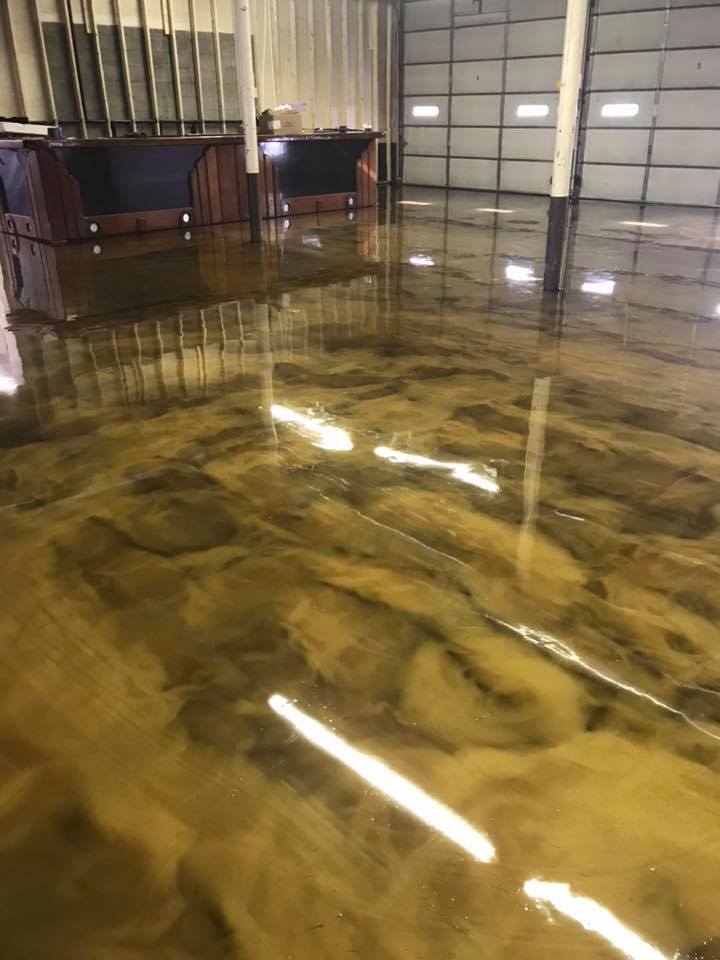 We are proud to be on the cutting edge of commercial concrete polishing and we can help you make the right choices for your floor. We have been the trusted name in the industry for over four decades, providing beautiful commercial concrete polishing and resurfacing for the entire Midwest. Our teams can work anywhere in and around Minnesota and are fully staffed with highly trained employees. We are a family-owned and operated business which means we can offer personalized service to meet your business' wants and needs needs.
An unkempt or unsafe floor can hurt the overall appearance of your business and create a multitude of safety issues as well. With commercial concrete polishing, you get a better looking, better functioning floor. It can even provide a safer and more durable surface for heavy foot traffic and protection against day-to-day wear.
Are you ready to get started on commercial concrete polishing for your business? Give us a call to learn more about it and to get on our schedule!
Our Commercial Concrete Polishing Services
Commercial concrete polishing is an economical option that brings innovation and a wide variety of benefits. It is also an environmentally friendly process that is perfect for commercial & business facilities, showrooms, warehouses, retail locations, industrial plants, schools, museums, government buildings and more. When you are looking for a cost-efficient way to upgrade the concrete floors in your business space or industrial facility, consider having them polished to a high-gloss shine with Advantage Coating. Commercial concrete polishing not only adds beauty to your space, but it will actually make your floors stronger and more durable.
Here at Advantage Coating, we offer services you can depend on. We have experience offering commercial concrete coatings for a wide variety of clients in many different industries and we've been doing it for decades. Give us a call today to learn more about commercial concrete polishing and the many other services we offer.
Contact Us about Commercial Concrete Polishing
Ready to get some more information on commercial concrete polishing for your Minneapolis area business? Call Advantage Coating at 952-556-8720 or Contact Us.